Dealing with throw-up inside your car is undoubtedly one of life's least pleasant experiences.  Even after everything has been cleaned, the sharp sour smell can permeate and cause nausea on the part of the passengers.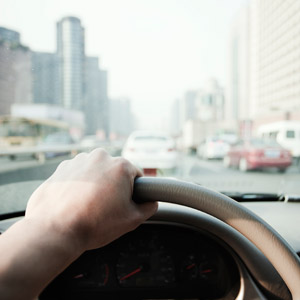 Fortunately, there exist several solutions for removing this odor and adding freshness back within your automobile.  By following the below tips, you will be able to increase your odds of eliminating this unwelcome acidic odor.
Plan of Action
1

Scoop Up Immediately
Once the vomit hits the car seat or carpeting, it is very important to take fast action to scoop up the contents up.  The longer that you let the vomit soak into the interior, the more challenging it will be to get the odor out.  Using an instrument like a spoon with a hard edge can be helpful in getting up all of the nasty bits and pieces.
2

Shampoo

It is equally important to shampoo the carpet immediately to draw out and neutralize any of the odors before heightening within the decomposition phase.  Be sure to scrub the interior thoroughly and continue to rinse and repeat.
Residual Smell Removal Solutions
When a lingering throw up odor remains, you will need to try one of the below solutions for wiping out the remaining organics within your car.
1

Window Down

It may sound silly, but driving with your windows open can introducing fresh air inside your car and provide a lasting impact on reducing the residual smell of vomit.  On the short-term, this is suggested for temporary relief until you completely remove the unpleasant bile odor.
2

Club Soda + White Vinegar
Create a mixture of club soda and white vinegar in equal parts and pore over the locations that continue to smell of vomit.  Let this solution soak into the the fabric and underlying cushioning for 1-3 hours.  Once completed, blot dry the location with a clean hand towel to draw out the available moisture.  You may wish to leave your windows open for the next few days while driving, as the vinegar will continue to carry an aroma until it has fully evaporated.
3

Ammonia + White Vinegar

Mix one part ammonia, one part white vinegar, and two parts water and pour formula over the location in the car that has experienced the vomit odor. Let the formula sit for 2-3 hours before blot drying the area to extract as much moisture as possible.  As previously explained, the scent of vinegar will likely remain until it has fully evaporated from your car's interior.
4

Hydrogen Peroxide + Baking Soda

Create a mixture of one cup of hydrogen period with 2-3 teaspoons of baking soda and pour over the affected location smelling of throw-up.  After 2-3 hours, return and blot dry until you've drawn as much moisture from this location as possible.
5

Vodka

It may sound foolish to introduce the smell of vodka within your automobile. Fortunately, this alcohol will become odorless once evaporated.  Pour a half cup of vodka on the location within the car smelling of vomit.  Let this solution sit of an hour before returning to press dry this fluid with a clean hand towel.  Fortunately, the remaining alcohol moisture will dry quickly and will leave your car completely odorless within 24 hours.  During the drying process, it is recommended that you leave the windows open to expedite the evaporation process.
6

Baking Soda Pile

Pour a hefty amount of baking soda on the location within the car that continues to have throw-up odor.  Leave this to sit and draw out the odor for the next few days while you continue to use your car.  Once you no longer smell the vomit with the windows closed, it will be time vacuum up this deodorizing powder within your car.
7

Steam Cleaner

When all else fails, go out and rent a carpet cleaner.  These machines work small miracles in getting deep down within seat cushioning to wipe out any unwanted acidic aromas.
Product Smell Removal Solutions
1

Nature's Miracle

This is a wonderful product for cutting through the most resistant throw-up odors, and is available at any pet store. It introduces a range of active enzymes which eat away at the vomit's organic compound, and eliminates the odor on the spot.  After pouring this formula over the location, provide 3-4 hours for it to set-in and deodorize. Finally, you can blot dry the spot with hand towels to remove the majority of the remaining moisture.
2

Febreze

This is a great product for reducing odors and works off similar principles as vodka.  If you need to get a larger kick from you bottle, unscrew the top and pour some of the formula over the location smelling of throw-up.  This area can be pressed dried with a hand towel hours later after it has made a deodorizing effect.
[contact]