This natural material is used in a wide range of decors and is known for it's innate stability.  Due to it's long-lasting endurance, it is not uncommon after several years for wood to develop a unusual musty smell,  characteristic of many antiques.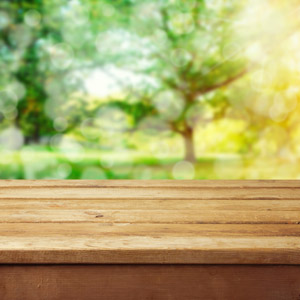 Often this smell is accepted as a side effect of owning aged wooden decor, however if you would prefer to to avoid the musk of a retirement home, their are alternatives.  In this guide we will review several techniques and tips for the removal of such aged odor, and increase your odds of getting it fresh into it's original state.

Musty Smell Solution
Musty smells within wood usually develop after it has been in a dark or damp location, and small trace of mold have made it's home within the fiber.  These traces of mold produce a musty odor, but are usually invisible to the naked eye.
1

Step 1: Bleach

Mix one part bleach with five parts water in the creation a solution that will eat through any microscopic mold particles.  Apply this to the entire surface of your wood item making sure that no area is untouched.  This will ensure that the bleach eats through all traces of mold and making sure that it never returns.
2

Step 2: White Vinegar

Create a solution of white vinegar and water in equal parts.  Use a rag to rub this within the wood fiber ensuring that the entirety of the surface is covered.  While this air drys much of the unwanted musty odors will be lifted off of the wood.
For an entire guide on removing musty odors from wood, click here.
Mold Smell Solution
This is very similar to musty odors, yet differs in the sense that the mold has become a visible part of your wood.  Once it have reached this point, another step is suggested in restoring the wood and eliminating the unwanted mold smell.
1

Step 1: Bleach

As outlined with musty wood odors, it is important to kill off all traces of mold to ensure that the smell never returns.  Create the mixture of one part bleach for five parts water and scrub down the entire surface to remove the mold.  Be sure to scrub off all visable traces as well as the areas around it have no visual signs of it.  Let this entire area air dry before moving to the next step.
2

Step 2: Hydrogen Peroxide

It is not uncommon for mold to discolor wood after is has been stored within a dark and moist location.  Hydrogen peroxide in brightening such discoloration spots, as will as aiding in removing odor and killing any remaining mold spore within the grain.  By pouring hydrogen peroxide into a clothe and giving the surface though wipe down, it will help in restoring the wood.
3

Step 3: White Vinegar

As a final step, mix a solution of vinegar and water in equal parts.  Apply this mixture to the entire surface of the wood, and allow for the vinegar to neutralize any remaining odors that remain within the fiber.
For an entire guide on removing mold odors from wood, click here.
Smoke Smell Solution
After years of being around cigarettes, wood can develops a very pungent smoky odor.  The longer that it goes uncleaned, the more power the odor often becomes.
1

Step 1: Murphy's Oil Soap

This products works wonders at cleaning wood surfaces and getting unwanted residues out.  By applying this to a cloth and rubber this solution into the entire surface of the wood, you cut down the odor and prepare it for the application of lemon oil.
2

Step 2: Lemon Oil

Adding this with citrus does wonders in cutting though smoke odors.  By applying this lemon oil to a recently cleaned surface you can be assured that you will be able to eliminate any remaining traces of smoke odors.
For an entire guide on removing smoke odors from wood, click here.
Urine Smell Solution
The ammonia within urine can create an unwelcome odor that is not easily removed.  By using the following remedies, you can increase your chances of wiping out these odors.
1

Step 1: White Vinegar

The compound within vinegar works to directly to neutralize the odor produced by ammonia.  Create a mixture of vinegar and water in equal parts, and apply the solution to the woods surface to lift off the urine residue and flatten the sharpness of much of the stench.  Let moisture air dry and lift off much of the remaining odor.
2

Step 2: Nature's Cure

Cleaning pet products like Nature's Cure introduces active enzymes that work to eat organic materials like urine.  By pouring this solution on the area of the accident and rubbing it into the grain of the wood, you can work to neutralize the remaining odor.  Enzyme-based cleaning products like this are available at most large super markets and pet stores.
For an entire guide on removing urine odors from wood, click here.
Perfume Smell Solutions
1

Vinegar

Mix a solution of vinegar and water in equal parts.  Wipe down wooden surface area that perfume has been spilled upon.  After vinegar has been rubbed in, allow the moisture to air dry out, carrying away much of the perfumes smell.

2

Baking Soda

If perfume odor remains, sprinkle a heavy amount of baking soda on the source of the smell.  Allow baking soda to sit for 24-48 hours, before sweeping up the remaining odors leaving a freshened wood surface behind.

[contact]